MOT, Repair, Servicing Free and Instant quotes.
Online Repair Quote By Make

Tyres Gospel End
Facing trouble in finding out a reliable automobile centre that supplies tyres Gospel End? Well, if you are a frequent commuter on A463, then Tyre City Autocentre can be the ideal destination for you.
We deal in world-class tyre brands like Pirelli, Goodyear, Michelin, Bridgestone, and many more.
Furthermore, if anyone is searching for an automobile workshop selling cheap tyres Gospel End, then we recommend them checking our stock.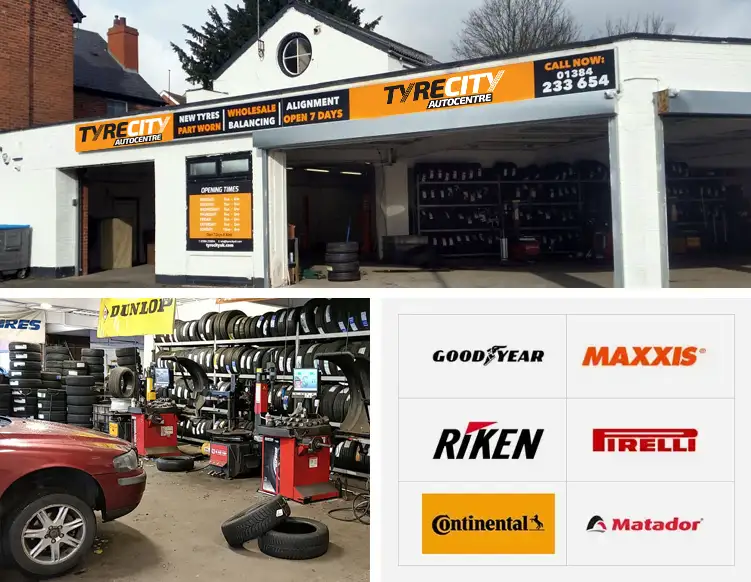 List Of Our Services
Car owners feel safe when we employ our expert mechanics for regular servicing as well as to address specific issues like:
Exhaust blockages
Dented or chipped alloy wheels
Worn-out brakes
Damaged air conditioning system
Faulty batteries
To receive service quotes, call us at 01384-233-654.
In order to make periodic maintenance of your car way easy, we follow an extremely competitive pricing model. Thus, if you drive long miles regularly we suggest you get the auxiliary components inspected every 6 months. It will help your vehicle secure the VT20 certification without going through multiple pre-MOT checks.
MOT Package For Your Car
Being an owner you may already know that once your car ages 3 years, it will require undergoing MOT inspection annually. Again, this may bother you if you are not satisfied with the services of garages offering MOT Gospel End.
To fix the above-mentioned problem, we have arranged for pre-MOT testing led by our best-in-class technicians. These DVSA-certified mechanics will thoroughly check the following car components:
Seats and seatbelts
Handbrake
Tyres
Lights
Steering and suspension
Wipers, washers and windscreen
Brakes
Exhaust system
Although your car's almost 30 components are tested under the MOT inspection, major areas like the engine, gearbox, and clutch remain unchecked. Hence, we suggest you to connect with our customer support team to know the offerings of full car servicing Gospel End.
Even you can visit us for full-fledged vehicular diagnostics between 09:00 – 17:00 hours from Monday to Saturday.
Opening Times
Monday

09:00 - 18:00

Tuesday

09:00 - 18:00

Wednesday

09:00 - 18:00

Thursday

09:00 - 18:00

Friday

09:00 - 18:00

Saturday

09:00 - 17:00

Sunday

closed - closed