Search Tyres by Vehicle Registration
Are you looking for Summer Tyres for your vehicle?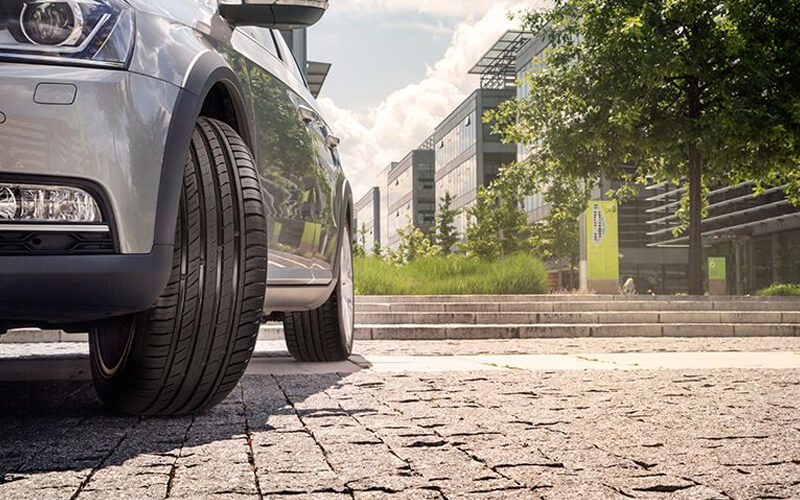 Summer tyres are specific car tyres that offer better performance and speeds on dry and warm tarmac. These are different in 3 fundamental aspects: structure, rubber compound and tread pattern. However, good quality summer tyres are hard to find and often costs a significant amount.
That's why we, Tyre City Autocentre , have brought the largest collection of high-quality summer tyres in Dudley at an unbeatable price. We are one of the largest retailers of car tyres in Dudley, selling products from some of the largest brands in the automotive industry. Moreover, we have a team of experienced technicians at standby, ready to assist you with anything from choosing the correct set of tyres to installing the same in your vehicle.
Summer tyres on offer
Our garage is the certified retailer of brands like Bridgestone, Continental, Dunlop, Pirelli, Goodyear, Michelin, etc. You will find their entire range at affordable summer tyres price in Birmingham . Here are some of our best selling products.
It is probably one of the best all-purpose summer tyres in Dudley that we have to offer. T005 has the best-in-class wet grip performance, with sipes designed to prevent aquaplaning. The advanced rubber compound prevents wear and gives a long service life.
S007 is the summer tyre ideal for every performance car owners. It is designed to optimise rolling resistance, helping to reach top speeds and gain outstanding steering response.
Continental's EcoContact is compatible with both SUVs and family vehicles. It is purpose-made to reduce rolling resistance and maximise fuel efficiency. Eco Contact's efficient design and higher silica density increase its service life while optimising road grip and handling.
If you drive a luxury vehicle, PremiumContact 6 will be the ideal summer tyres in Dudley for you. PremiumContact offers superb driving comfort, and minimum braking distance, without compromising on fuel efficiency.
Dunlop's Sport Classic is tailor-made for classic vehicles, merging modern technology with the age-old charm. We offer it at an affordable summer tyres price in Birmingham , ensuring you don't burn a hole in your pocket while purchasing the necessary spare for your vehicle.
Pirelli's P Zero range is ideal for someone who wants a balanced road and track performance with maximum safety, controllability, and efficiency. The Rosso, NERO GT, Corsa, and the standard P Zero range are some of the most sought-after products in Tyre City Autocentre , Dudley.
If you are an off-roader, Wrangler DuraTrac is the ideal car tyre for you. The large grooves help bite down on surfaces like loose sand, while its reinforced carcass and rim protection technology prevents any unwanted damage to its body.
Your one-stop destination
We, Tyre City Autocentre are your one-stop destination for all automobile-related issues. You will find the ideal summer car tyres in Dudley from our extensive stock, and our technicians will ensure proper installation and help you keep the units in the best shape for the longest possible time. Feel free to visit our store anytime, or buy summer tyres online via our dedicated shopping portal.