MOT, Repair, Servicing Free and Instant quotes.
Online Repair Quote By Make

Tyres Witton
Witton is an iner city area in Witton. Are you a resident of this are and looking for a reliable garage within the vicinity of Witton?
Are you a resident of Witton and are looking for a garage for MOT and car Tyres Witton?
Tyre City Autocentre is a DVSA-certified MOT centre and offers other quality services at fair prices.
We are just about 30 minutes away from your location if you take the M6 route.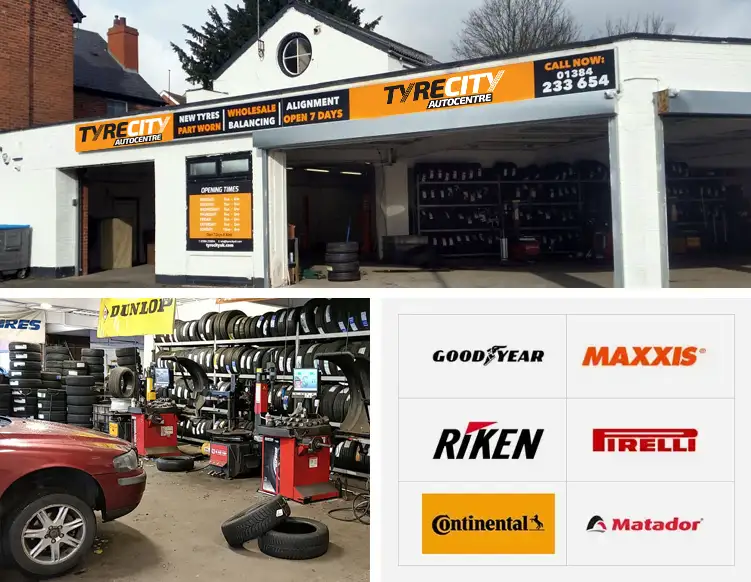 Let's take a look at our services-
Wheel Refurbishment Witton
Have you been thinking about getting a new set of alloy tyres for your car?
Investing in alloy tyres can be a costly affair. You can instead choose our wheel refurbishment as a cheaper alternative. This will save your money and bring back your car's aesthetic appeal at the same time.
MOT Witton
If your vehicle is due for its MOT, please book an online appointment at our garage. Our certified technicians strictly adhere to the DVSA regulations while inspecting each car component, ensuring they meet the legal standards. We will issue a VT20 or VT30 certificate based on the results.
Car Service Witton
To avoid costly repair bills in the long run, you can opt for our comprehensive car service Witton. This will help diagnose the underlying faults that may escalate into major defects in future.
Our technicians will check the oil levels, spark plugs, electrics etc., to ensure they are free from damage. They will also offer the necessary repair or replacement of the damaged parts with your prior approval.
Tyres Witton
Whether you are looking for premium or cheap tyres Witton you can choose them from our impressive catalogue, per your vehicle requirement and budget.
Moreover, we stock tyres from the following brands:
Goodyear
Pirelli
Michelin
Dunlop
Continental
Bridgestone etc.
Besides, you can get your car tyres fitted at our garage.
Apart from these services, we also provide-
Air Conditioning Check
MOT
Batteries Check
Exhaust Check
Clutch Inspection
Servicing
Brakes Repair & Replacement
Engine Diagnostics
Alloy Wheels
Locking Wheel Nut Removal
So, what are you waiting for? Conclude your search for a "reliable garage near me" with us today!
Address: 46 Wellington Rd, Dudley DY11RE
Business hours: Mon - Fri: 09:00 - 18:00 / Sat: 09:00 - 17:00/ Sun: Closed
Contact details: 01384233654
Opening Times
Monday

09:00 - 18:00

Tuesday

09:00 - 18:00

Wednesday

09:00 - 18:00

Thursday

09:00 - 18:00

Friday

09:00 - 18:00

Saturday

09:00 - 17:00

Sunday

closed - closed